Welcome to the webpage for Frank Sentes.

Frank's memorial paddle-out will take place between 4 and 5 pm

Saturday, September 14, 2019,

beginning in the lawn area of Surfers' Point, Ventura

following the awards ceremony for the

C Street Classic, where Frank was an announcer for many years.

All welcome. Bring a story or a longboard!
----------------------

Frank Sentes
April 19, 1949 - May 30, 2019
Frank Sentes, veteran, father brother, surfer, announcer, musician, raconteur, friend, and C St. legend, passed away at the LA Veterans Hospital just six weeks after turning 70, when respiratory problems finally caught up to him.

Frank was born in Alberta, Canada , but he spent most of his life combing the beaches and surf spots of Ventura.

Below are some photos and words on Frank's behalf.
If you would like to add a photo or story, please email it to the address at the bottom of this page

My condolences to all the family. I'm so grateful to Keith Potter for his tireless care for Frank, delivering fruit and burritos multiple times, and the doctor updates, going well beyond friendship, and from June Lake. I saw Frank 6 days prior to passing on a Fri eve showing him photos and having typical deep philosophical discussions. Frank's last words to me were, "Range, I'm going to beat this and return to Ventura soon." A fighter with a mission for sure. Frank was a master carpenter, highly accomplished surfer, excellent videographer and photographer, appreciator of unique music, and no doubt one of the funniest people on earth. Would have been a terrific stand-up comic. I miss him a lot. Huge thanks to Sandy as well for all she did for Frank for many years.
Phil Ranger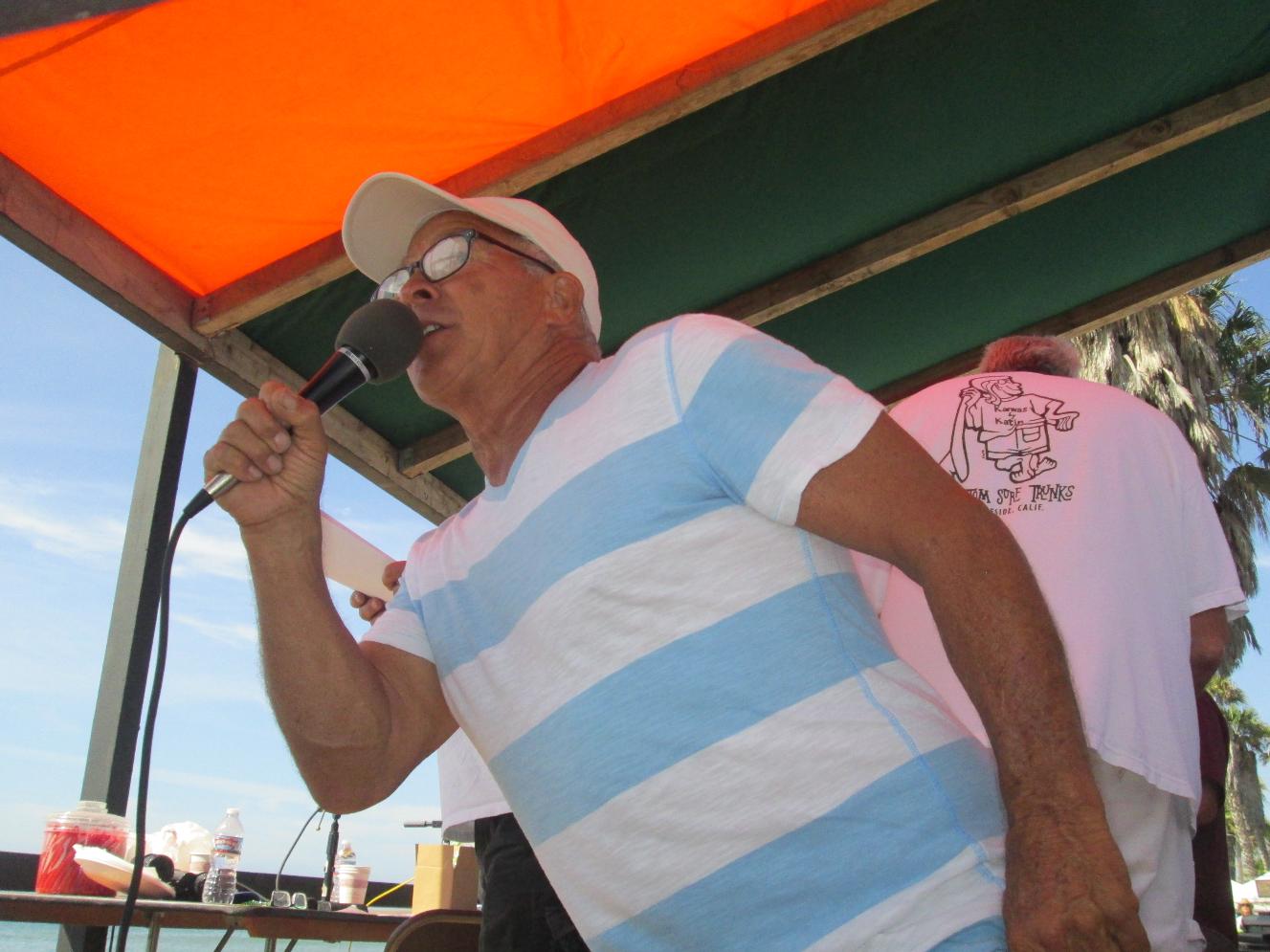 My best friend growing up so many laughs and good times . From long surf days at the point to raucus nights at the 101 drive in.

No one was more full of life and so willing to share that joy than Frank.

love ya buddy... Keith Potter


Frank announcing the Surf Rodeo Contest, Ventura
A great comedic light has gone out
Frank brought many a man to tears of laughter
He will be missed in so many ways.
Go ride the big Kahuna to the other side Frankie, I'll see you there!!
-David Immel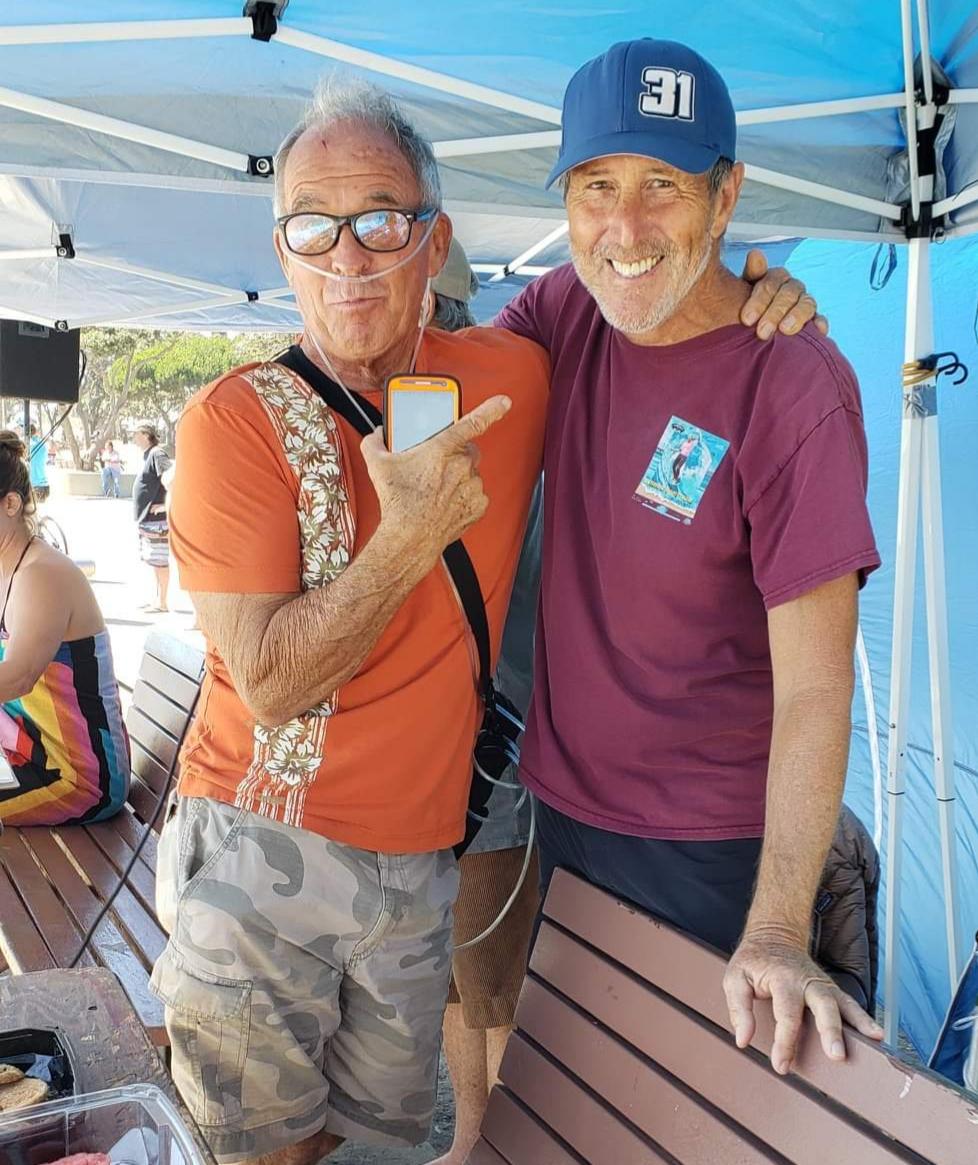 Frank visits with Bruce Douglass at last year's C St Classic
Frank was part of a group of surfers just a couple years older than me, and they were our role models. Of course, goofyfoot surfers stick together and Frank and I had that bond from the earliest days in Ventura. Working with him at the C Street contest was great.
....Bruce

I recall way back while home on leave in the Coast Guard,

driving Linda to Monterey so she could visit Frank.

Just so happens that was the weekend they conceived Aaron.
Additionally, Frank was a clerk at Fort Ord and just so happened to doctor

Jock Sutherland's, one of best surfers in the world at the time,

orders so he wouldn't have to be shipped out to Viet Nam.
Phil Ranger

I'll never forget the big south session Frank and I had at Solimar point on minus tide. Taking off halfway to reef it seemed, performing multiple go behinds on steep swells well before breaking, losing our voices hollering in joy. One time Frank and I were riding Oxnard Shores on a sweet south swell maybe 12-15 years ago. All of a sudden, I hear Frank yelling for me to come over to him. He'd wiped out and drove his finger into the sand, dislocating it, and he couldn't pull it back into proper position himself. It took about half a dozen tries due to wet water and hands slipping but we did get it straight once again. That finger was messed up for a long time. Mike Smith's sister Robin has a dilly of a story she will be submitting soon. Stay tuned. Here's a 1960's photo of Frank on the tip at Ventura's best beach break for many years, Stanley's Steakhouse, the destruction of which can be seen in Larry Bennett's Surfing Inspiration. Thanks to the freeway and Seacliff exit, sand has greatly diminished in this area. Besides Mike Smith, Frank was one of the best nose riders around.....Phil

Jake Anderson, Frank's nephew, submitted the next five photos of his uncle.

Frank and fellow surfers at the signing of the Mike Smith Surfboard, Promanade, C Street
To see a video interview with Frank on Surfing and Ventura, click here

Thank you old Frank Sentes pal Dan Mangus for the next 7 photos.
"Known Frank since he first moved to Ventura.

We had classes together at Cabrillo Jr High, Ventura High,

surfed together and many reunions since."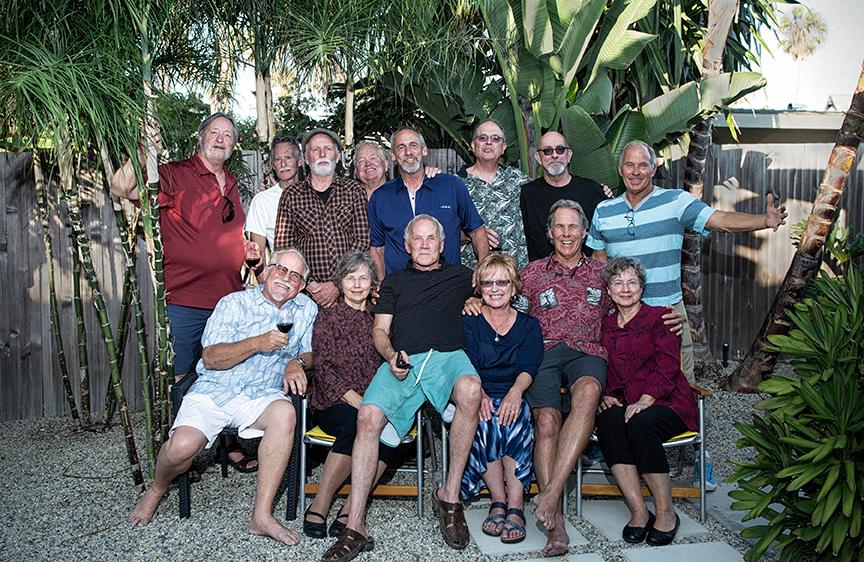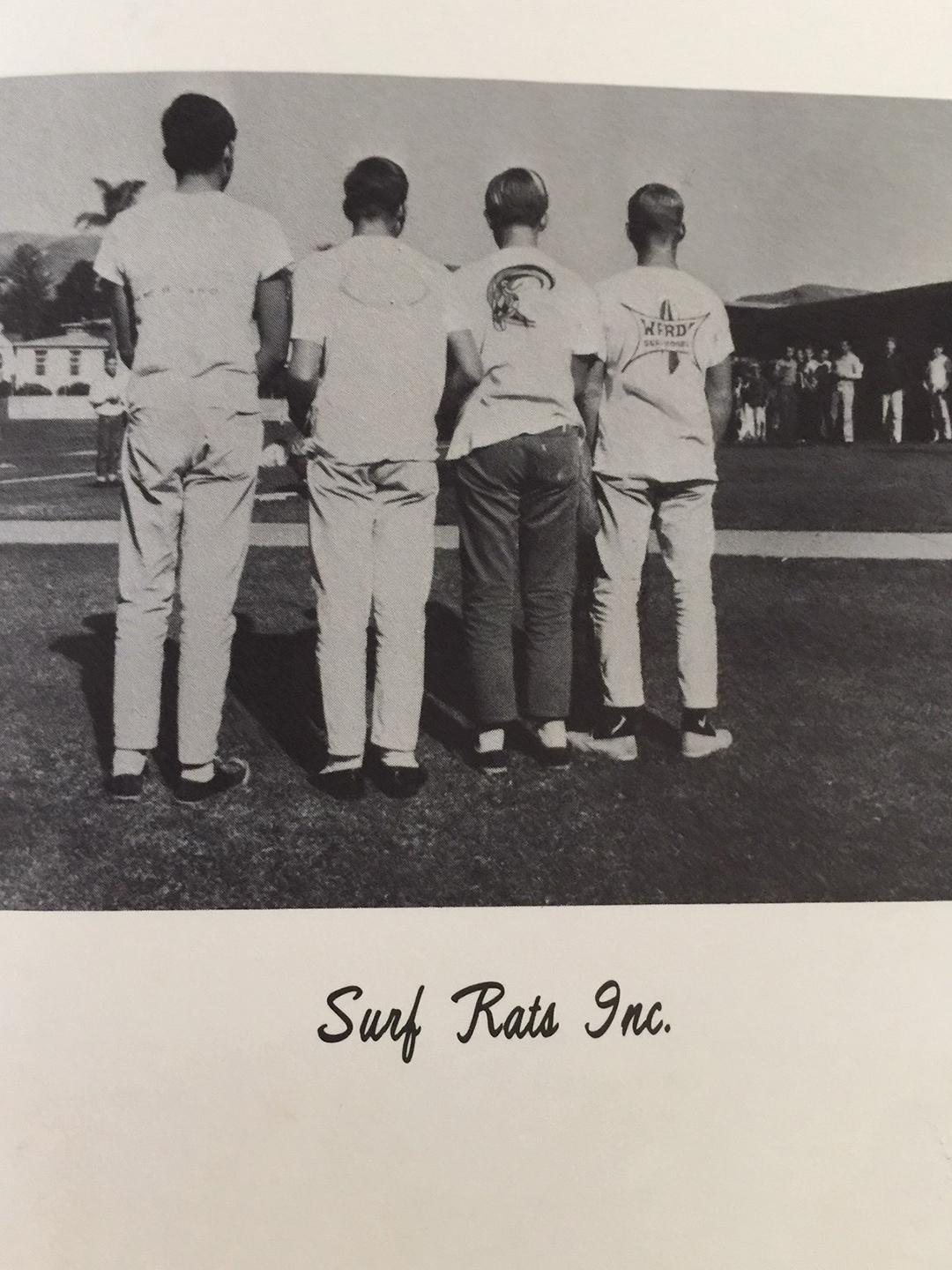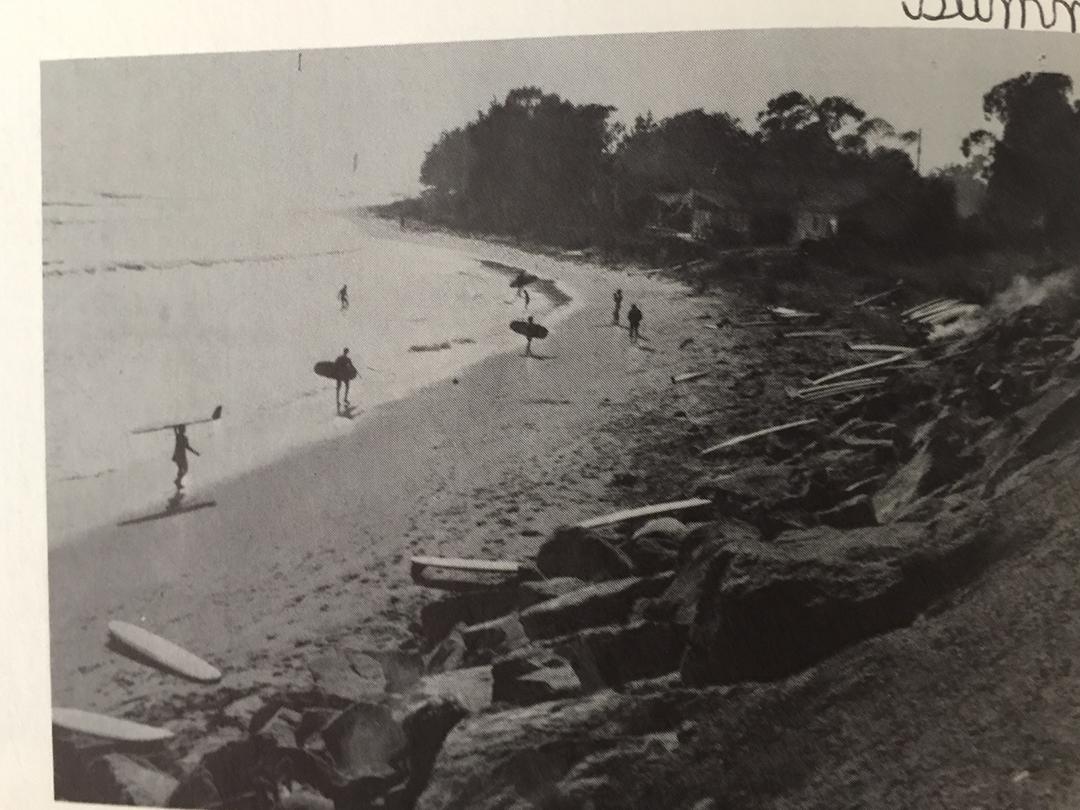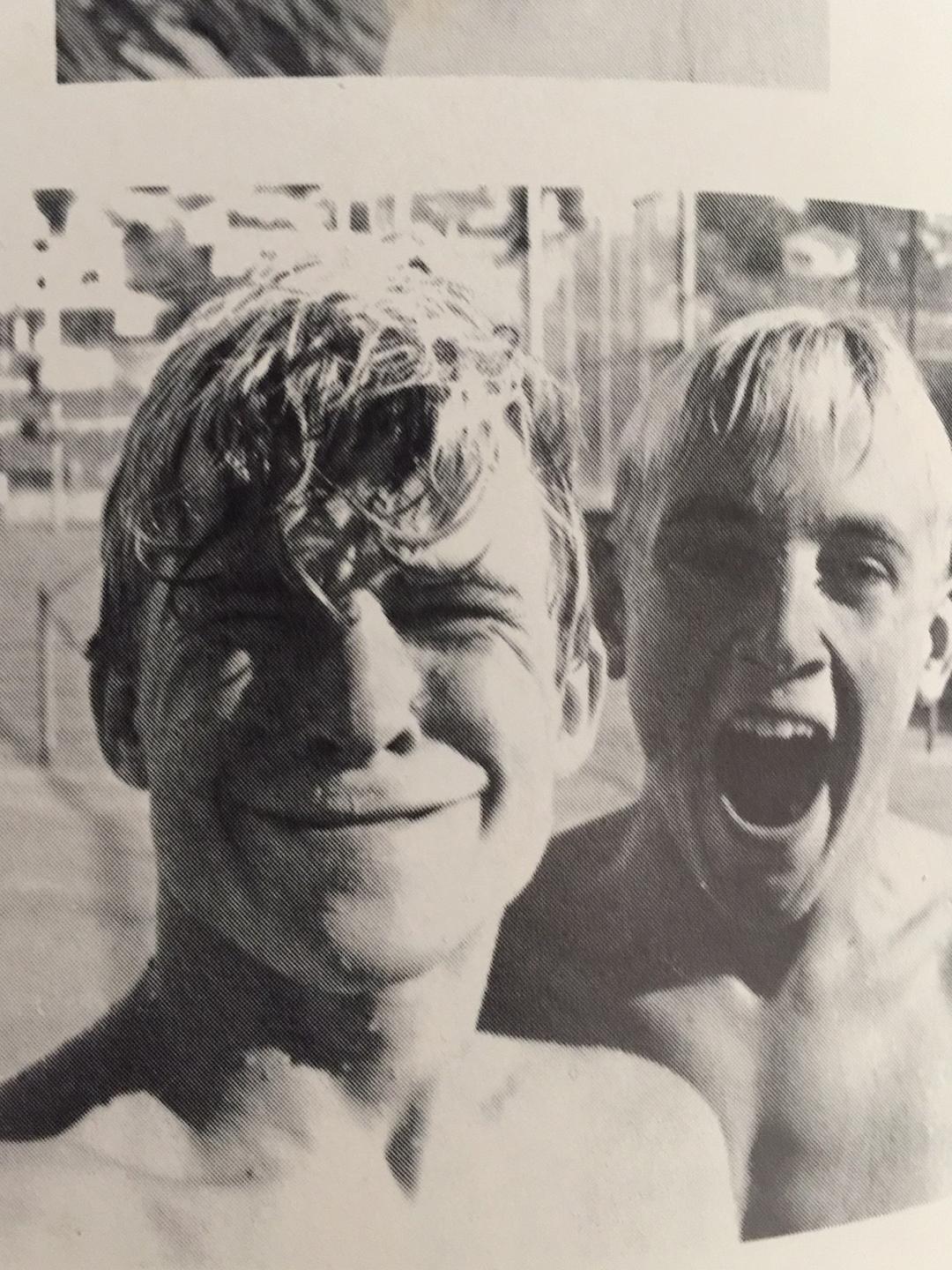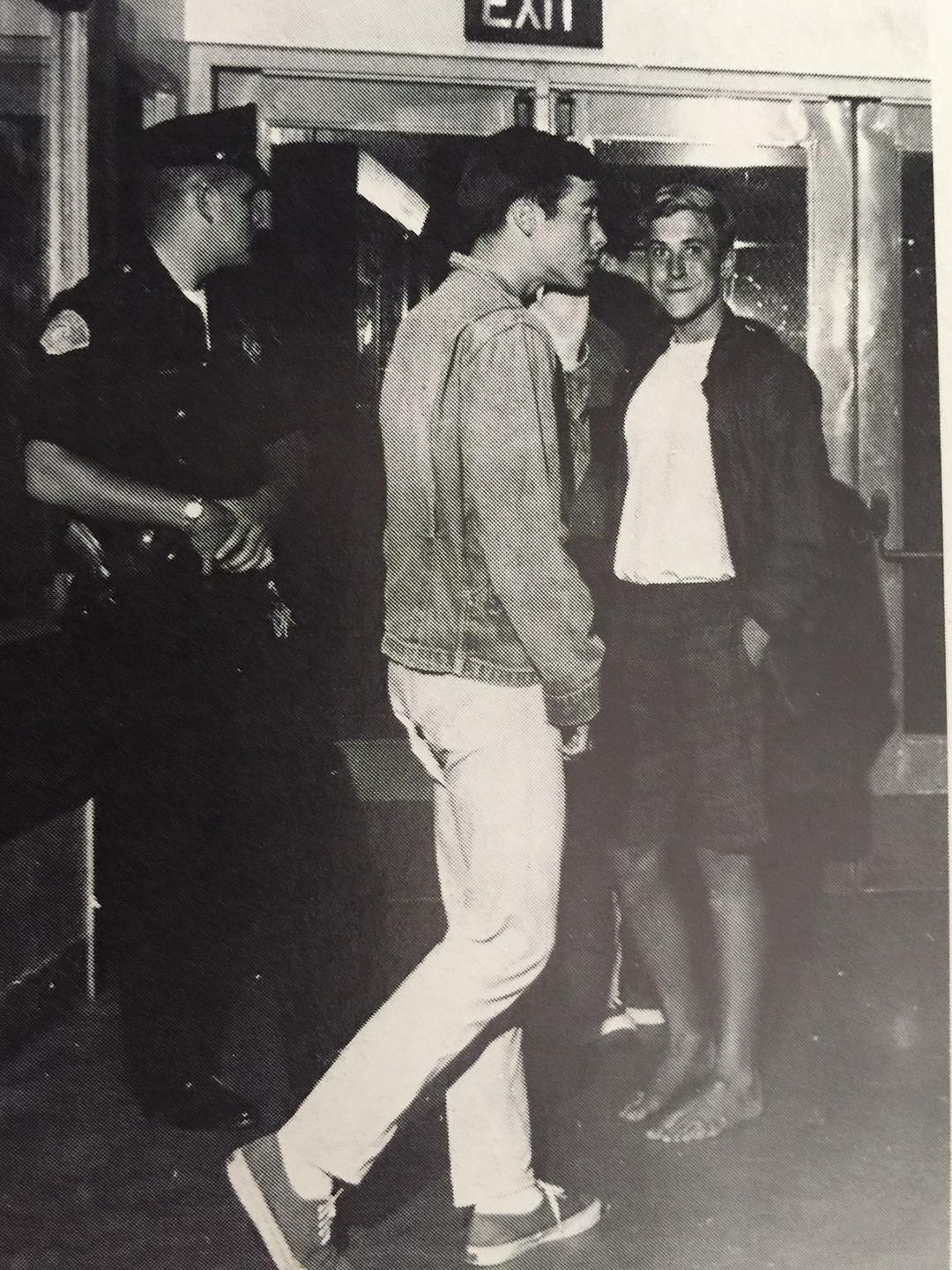 Turned away at Majestic Theater
I'm sure this cop didn't appreciate Frank's smirk. By the way, nice footwear!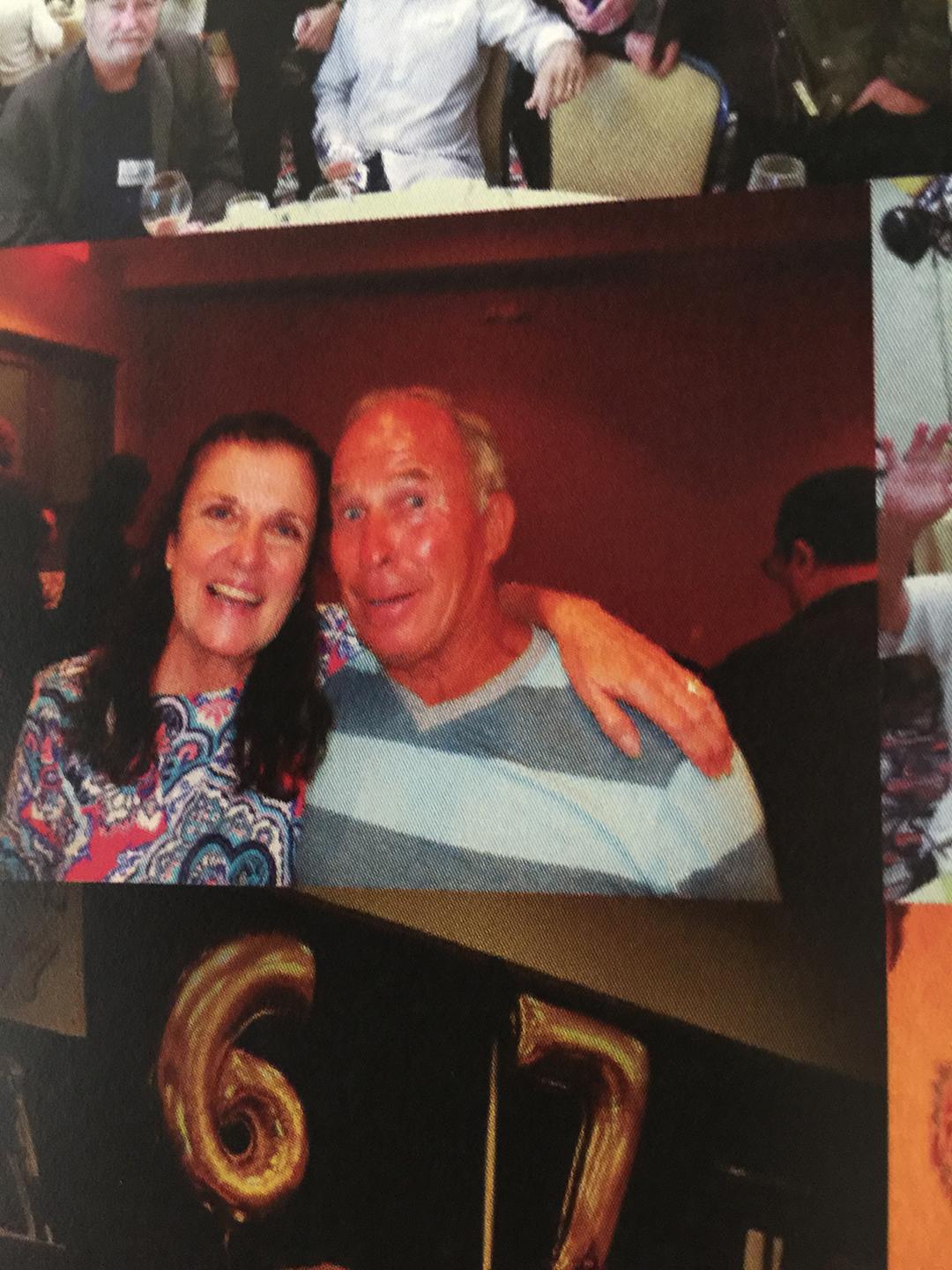 What an announcing team! Tom and Frank, C Street Classic
Contributions to this page are welcome.

Email photos or stories about Frank to
thecaribouclubfoundation@gmail.com