WARNING THIS IS A GOLF POOL FOR DUMMIES:
Caribou Masters Golf Tournament 2022
No expertise needed, it's pure luck.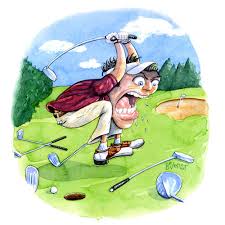 Rules for The Masters Pool:
The Masters Golf Championship, Augusta National Golf Club
April 7-10, 2022.
1. Player chooses 5 random numbers from 1 to 50 to form a group of five numbers. e-mail your 5 numbers to:
terrycoultas@gmail.com or

geneventura@sbcglobal.net
2. Each group of 5 numbers costs $25. Make your purchase through the Caribou Club Foundation donation page. There is no limit to your purchase; buying multiple groups is acceptable, but we recommend that you start with one $25 set of fi

ve numbers. Simply click on our donation link above or below

and follow the prompts to the Masters Golf Pool. Once you send us your money and numbers, relax and we'll do the rest, including updating you during the tournament.
3. On Monday before the tournament, April 4, after the entries have been announced, Admin, with the aid of a highly sophisticated computer program, will choose 50 of the world's top golfers', based on various world and PGA rankings, and assign numbers to the golfers randomly. Example : Lets say these are the numbers you chose: #12, Justin Rose, # 16, Viktor Hovland, #28 Collin Morakawa, # 36, Jon Rahm and # 50, Patrick Cantlay. Whatever the total money won by your golfers, that's where you stand. Some of your picks may not make the cut, but you have 5 world ranked golfers who are helping to total up your score. Remember, the winners are based on the total purse won by your golfers.
4. Remember, this is a pool based on luck, not skill at golf or gambling. Hopefully, a lucky non-golfer will walk off with the top prize. Also, someone can win the pool without choosing the Masters winner. It's all about your golfers' payouts. 5. On Monday before the championship, when the drawing is complete, your numbers will be randomly matched to your 5 Golfers. For instance, you picked number 36, which turns out to be Jon Rahm, who happens to be the number one golfer in the World, consider yourself the luckiest person in the pool; that is, until he falls on his ass Saturday afternoon.
5. A list of all the golfers and their respective drawn numbers will be posted on the Club Foundation web site. You'll need this list while watching The Masters, not only for yourself but to follow the progress of your pool competitors.

At the end of the Tournament, the total amount of prize money that your group of 5 Golfers collect is your end score.
The payout will be as follows:
1st Place: 40% of total pool
2nd Place: 25%
3rd Place: 20%
4th Place: 10%
5th Place: 5%
The Caribou Club Foundation will deduct 20%. Thank You.
The pool payout amounts will be determined by how many people participate. Here's an estimate for 1st place: we had 35 participants in this year's Caribou Club Foundation Super Bowl Football Pool. Lets say we get 25 people for this Masters Pool. First place: $250. What if we have 40 people? That's $1000 total in the pool with a 1st place payout of $400 and 5th place, $50. Obviously the more players the more money for you and our foundation; get your golf friends involved. As our good pal and fishing guru Coastal Eddy says, "Nothing makes a sporting event more interesting than a wager."
Questions? Contact the emails above.
Final note: If you have a gambling addiction...Quit Gambling!
Follow this link to the Donation page!
Thank you and good luck.